Facilities
Dormitory
The carpeted dormitory holds 12 bunk beds sleeping 24 (Please note no bedding/pillows are provided).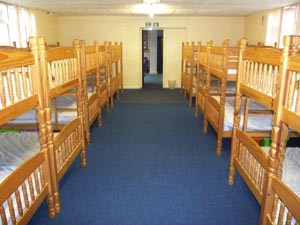 Leaders Bedroom
The leaders room is carpeted and holds four single divan beds. There is also an emergency landline telephone in this room. Two folding guest beds are also provided for additional leaders. (Please note no bedding/pillows are provided).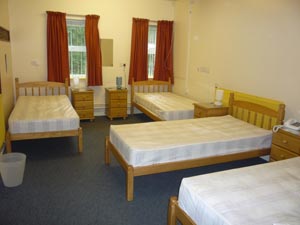 Activity & Dining Room
This large versatile room has tables and chairs for dining and activities plus low level comfortable chairs and tables for relaxing. This room is also ideal for meetings with a capacity of 50. There is a cupboard containing indoor games.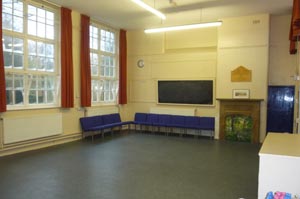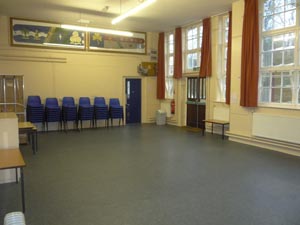 Kitchen
A large fully equipped kitchen with two good quality domestic electric cookers, fridge/ freezer, microwave, separate washing up and hand washing facilities. Cutlery and crockery provided for 50 people. (download equipment list) .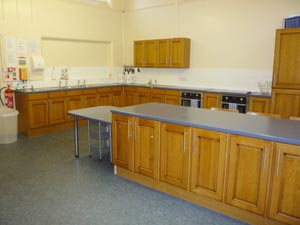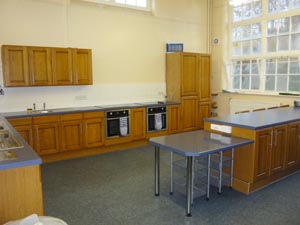 Washrooms & Disabled wet room
2 separate rooms each comprising of 3 toilets, 3 wash basins a shower and 12 towel hooks. A purpose built wet room provides facilities for people with disabilities.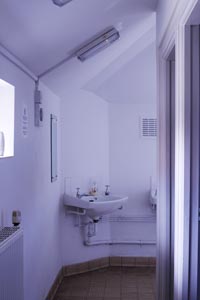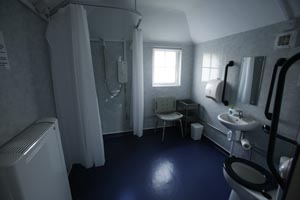 Leaders Lounge
A small versatile room with comfy chairs which could be used for relaxation and training.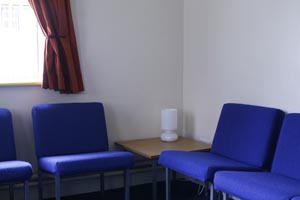 First aid room
A small room with a folding guest bed which can be used as a first aid room. (Please note no first aid equipment is provided).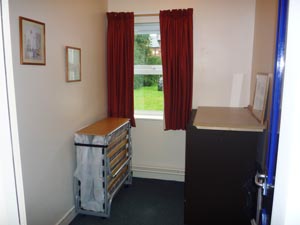 Caretakers Room
A small storage room with a large sink and cleaning equipment such as vacuum cleaners, brushes, mops, buckets and a clothes airer. (No cleaning materials and toilet rolls are provided).
Utility Room
Contains the Immersion heater for the kitchen.
Entrance
This large welcoming reception area offers an ideal place for coat and boot facilities. A portable hearing loop is provided and stored in the dresser.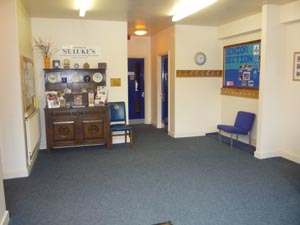 In both buildings there is emergency lighting, fire alarm, smoke detector systems, emergency exits and fire extinguishers.
The Grounds
A large tarmac playground suitable for activities and parking edged with a grassed area. Our site is not completely fenced in so for our boundary limits please consult the St. Luke's boundary map on the notice board.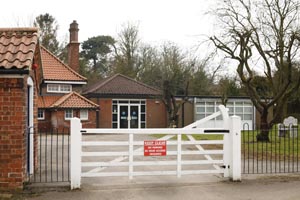 The Annex